Coaching
Coaching
your next level
awaits
what if making one small change could

shift everything
else in your life?
the quantum mastermind
All the benefits of traditional coaching, plus a few more, in a group setting at a fraction of the cost. You'll receive access to our top coaches, connect with like-minded individuals, and develop your unique plan for success.
I used Paul's services as a coach for my 350 team members during my business's growth from $20M to $50M. After the company was sold, he was the obvious choice as my personal coach. Decades after we first met, Paul still stops me in my tracks with his insights and wisdom.
With the start of our new business, we have taken out a huge insurance policy using Quantum Orange's services to coach our key people. I laugh all the way to the bank when I think about Paul's contribution to my wealth, health, and, most importantly, happiness.
Bob Kent,
Mont Marte International
Paul's incredible understanding of the world, people, and human nature makes him the ultimate coach. I am amazed at how such profound ideas can be taught in a fun, powerful, and simple way. This has really put me back on track and raised my awareness of peak performance and happiness in all areas of my life.
$60,000 in one phone call, then $50,000 in another one! 
Paul has been my Coach for the past three years. Having been in his workshops - I wanted some of that magic just for me. When I consider the cost of not having my own success specialist/advisor - it turns out to be hundreds of thousands of dollars. 
On two separate occasions, I have rung Paul to run an idea past him, and both times he has given me advice which has earned me or saved me over $50,000. Around here, we call him the $50,000 man. 
I know from personal experience that the reason Paul continues to perform such miracles is that he is out there "doing it" and passing on his learning rather than just being a talking head. Thank you, Paul.
Amanda Burrell,
Captivus Consulting
For those of you who are considering personal development training but may be skeptical of the flood of 'formulaic' online self help gurus, here this...
I am a card carrying skeptic, but I 'took the risk' and committed to this challenge. In the 21 days, with Paul's guidance, I pushed a log ham out of my own river and got back into best practise again (and more!)
I understand myself and my motivations more deeply, I feel revived and re-empowered. I also feel a renewed sense of trust that there are practitioners out there who truly have your best interest in mind. 
Paul is an intelligent, skilled, empathetic and effective teacher. He is a person of integrity, takes pride in his work and sincerely cares that you have measurable positive outcomes if you are willing to invest your time and money in yourself.
He will take care with you but will call 'bullshit' when he sees it. His primary motivation is to teach you to better understand self and learn to be eminently confident in your own drivers seat, on the road to the best possible you.
Take the leap! Highly recommended.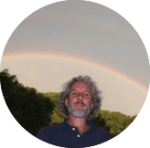 vip private coaching
For those who want an intensive, transformational coaching experience with access to all of our best material and ultimate accountability, private coaching with one of our Founders Paul & Mary Blackburn, could be the answer. Be prepared - it will be life-changing.
Generational
 

 Impact
The path to
freedom...
Ten years ago, Angela Melit was drowning in stress - the family dynamic at home wasn't what she wanted, working twelve-hour days, six days a week in her physiotherapy practice was running her down…and then she had to declare bankruptcy.
Now, she's happy, debt-free, has a quarter of a million dollars in the bank, and only works one day a week.
"The shift in mindset I gained from working with Quantum Orange made that transformation possible," Angela says.
This is her story…