The World's Most
Successful Spiritual Leaders
The most successful, influential spiritual leaders in the world are celebrated annually in Mind Body Spirit Magazine's Watkins Spiritual 100 List
Have you ever considered your success as a human being, rather than how many things you've 'done'?
What if you made an enormous success of being happy, being in a relationship, or mastering your emotions?
What if being successful simply meant being the best possible version of yourself?
That's a big shift in perspective for many people - but one that is certainly worth the effort. Being the best version of yourself isn't always easy though, so it's important to have top-notch guidance lined up for when things challenge you.
With that in mind, here's something we thought would be of interest…
Every year, the Watkins Mind Body Spirit Magazine publishes what it calls, The Watkins Spiritual 100 List. The idea is to celebrate spiritual activists, leaders, teachers and authors by making a list of the most spiritually influential living people.
The idea is to celebrate spiritual activists, leaders, teachers and authors by making a list of the most spiritually influential living people.
Here's what Watkins says about the criteria for the list:
There are several factors that were taken into account when compiling the list. The main three criteria are:
1) The person has to be alive as of January 1st, year of publication
2) The person has to have made a unique and spiritual contribution on a global scale
3) The person is frequently googled, appears in Nielsen Data, has a Wikipedia page, and is actively talked about throughout the Internet.
By taking into account the amount of times that a person is googled or how many times their Wikipedia profile is viewed, the list gains a highly democratic and transparent parameter. Additionally, we were highly selective in creating this list and did our best to remove candidates who spread messages that were hateful or intolerant. Ultimately, this list is meant to celebrate the positive influence of today's spiritual teachers.
Here's the top twenty-five on the Watkins Spiritual 100 List for 2021, including the short bios Watkins lists for them:
1. Pope Francis
Pope Francis is the 266th Pope of the Catholic Church. Known for his humility, his emphasis on God's mercy, his concern for the poor and his commitment to interfaith dialogue, he has a less formal approach to the papacy than his predecessors and maintains that the church should be more open and welcoming. In 2020, Francis cancelled his audiences at St. Peter's Square to prevent crowds from gathering and spreading the COVID-19 virus, encouraged priests to visit patients and health workers, urged the faithful not to forget the poor, and on the feast of St. Francis, published the encyclical Fratelli tutti on fraternity and social friendship using St. Francis' own words to describe our universal brotherhood and sisterhood. 2020 also saw the publication of two books by Pope Francis: Life After the Pandemic (June) and Christ in the Storm: An Extraordinary Blessing for a Suffering World (October).
www.vaticannews.va/en
Born in Buenos Aires, Argentina
17 December 1936 (Sagittarius/Rat)
Current Pope
2. Dalai Lama

Tenzin Gyatso is the 14th Dalai Lama and the spiritual leader of the Tibetan people. Tibetan Buddhists believe him to be a reincarnation of his predecessors and the Buddha of compassion. Awarded the Nobel Peace Prize in 1989, he has made an incredible contribution to global spirituality. Released to honour his 85th birthday celebrations in July 2020, the album 'Inner World' is an offering of the Dalai Lama reciting mantras and giving short teachings all woven to a bed of music. In a Time magazine statement on the pandemic, the Dalai Lama wrote, "this crisis shows that we must all take responsibility where we can. We must combine the courage doctors and nurses are showing with empirical science to begin to turn this situation around and protect our future from more such threats."
www.dalailama.com
Born in Taktser, Tibet
6 July 1935 (Cancer/Pig)
Spiritual Leader
3. Black Lives Matter
Founded in 2013, Black Lives Matter advocates freedom, human rights, non-violence, liberation and justice, and creating space for Black imagination and innovation. BLM affirms the lives of Black queer and trans folks, disabled folks, undocumented folks, folks with records, women, and all Black lives along the gender spectrum.
Featured on the cover and in Time's '100 Most Influential People in the World' list 2020, its founders are:
Opal Tometi, a human rights advocate, strategist, and writer, born in Phoenix, Arizona on 15 August 1984 (Leo/Rat). Opal has campaigned for advancing human rights, migrant rights, and racial justice worldwide.
"I have a clear sense of who I am because of my spiritual roots and love for Jesus Christ." – Opal Tometi
opaltometi.org
Patrisse Cullors, an artist, organizer, educator, and public speaker, born in Los Angeles, California on 20 June 1983 (Gemini/Pig). Her book, When They Call You a Terrorist: A Black Lives Matter Memoir, became an instant New York Times bestseller.
"The fight to save your life is a spiritual fight." – Patrisse Cullors
patrissecullors.com
Alicia Garza, a civil rights activist and writer, born in Oakland, California, on 4 January 1981 (Capricorn/ Monkey). Her book, The Purpose of Power: How We Come Together When We Fall Apart, published in October.
"Love God Herself." – Alicia Garza
aliciagarza.com
4. Eckhart Tolle
Eckhart is a spiritual teacher and author. At the age of 29, a profound inner transformation radically changed the course of his life. The next few years were devoted to understanding, integrating, and deepening that transformation. At the core of his teachings lies the transformation of consciousness, a spiritual awakening that he sees as the next step in human evolution. His books The Power of Now and A New Earth are two of the best-selling MBS books in the world. A new audiobook/CD set, Essential Meditations with Eckhart Tolle: Guided Sessions and Practical Teachings, came out in February 2020 and December saw the paperback release of Oneness with All Life, a pocket collection of nearly 200 of the most inspiring quotes and passages from A New Earth.
www.eckharttolle.com
Born in Lьnen, Germany
16 February 1948 (Aquarius/Rat)
Modern Teacher and Writer
5. Desmond Tutu (now deceased)
Tutu was the first black South African Anglican Archbishop of Cape Town. He received the Nobel Peace Prize in 1984 and has campaigned to fight AIDS, tuberculosis, homophobia, transphobia, poverty and racism. The Desmond & Leah Tutu Legacy Foundation was established in Cape Town in 2013, soon after the Archbishop announced his retirement from public life. Guided by the legacy of its founders, the Foundation contributes to the development of youth and leadership, facilitates discussions about social justice and common human purpose, and makes the lessons Archbishop Tutu learned and taught accessible to new generations. Michael Battle's Desmond Tutu: A Spiritual Biography of South Africa's Confessor (March 2021) will introduce readers to Tutu's spiritual life and examine how it shaped his commitment to restorative justice and reconciliation.
www.tutu.org.za
Born in Klerksdorp, Western Transvaal, South Africa
7 October 1931 (Libra/Goat)
Cleric and Activist
6. Oprah Winfrey
Named the "Queen of All Media", Oprah Winfrey might just be the most influential person in the world. She has discovered and advocated many spiritually influential thinkers—from Eckhart Tolle to Michael Singer – and her multi-award-winning talk show became the highest-rated program of its kind in history. In 2008, she formed her own network, Oprah Winfrey Network (OWN). The richest self-made woman in America, she is also one of the most generous. By 2012 she had given around $400 million to educational causes, along with over 400 scholarships; and in 2013, she donated $12 million to the Smithsonian's National Museum of African American History and Culture. Recently Oprah has been creating new original programs for Apple's streaming service, Apple TV+: Oprah's Book Club (November 2019), Oprah Talks COVID-19 (March 2020) and The Oprah Conversation (July 2020).
www.oprah.com
Born in Kosciusko, Mississippi, USA
29 January 1954 (Aquarius/Snake)
Talk Show Host, Actress, Producer and Philanthropist
7. Sadhguru
Sadhguru is a yogi, author, and internationally renowned speaker. In 1992, he established the Isha Foundation, a non-profit organisation offering transformational yoga programmes for inner wellbeing and inspiring social outreach initiatives. In 2017, Sadhguru was conferred the Padma Vibhushan award by the Government of India in recognition of his contribution towards exceptional and distinguished service. A new video platform, Sadhguru Exclusive, offers never-before-seen content, including: Rare & Unseen, videos from private and intimate meets, and Spiritual Guidance: Seeker's Compass, a collection of Sadhguru's answers over the last three decades, addressing every predicament a seeker could face. Sadhguru's most recent books are Inner Engineering: A Yogi's Guide to Joy (2016), which was a New York Times bestseller, and Death: An Inside Story, which published in March 2020.
isha.sadhguru.org
Born in Mysore, Karnataka, India
3 September 1957 (Virgo/Rooster)
Yogi, Author, and Speaker
8. Alice Walker
Alice Walker is best known for her 1982 novel The Color Purple, for which she won the Pulitzer Prize for Fiction. Her most recent book, The Cushion in the Road: Meditation and Wandering as the Whole World Awakens to Being in Harm's Way, was published in paperback in 2014. In 2016, Walker was awarded the Mahmoud Darwish Literary Prize for Fiction. Her latest collection of poems, Taking the Arrow Out of the Heart (New Poems), was published in 2018. 2019 saw the publication of Alice Walker's Metaphysics: Literature of Spirit by Nagueyalti Warren, which examines the philosophy and worldview present in Walker's writing. Gathering Blossoms Under Fire: The Journals of Alice Walker, edited by Valerie Boyd, is due to be published in April 2022.
alicewalkersgarden.com
Born in Eatonton, Georgia, USA
9 February 1944 (Aquarian/Monkey)
Author, Poet, and Activist
Download
The
Quantum Leap

Meditation Album

Delve into our huge collection of original meditations and experience the multitude of scientifically proven benefits available to you.
Start Meditation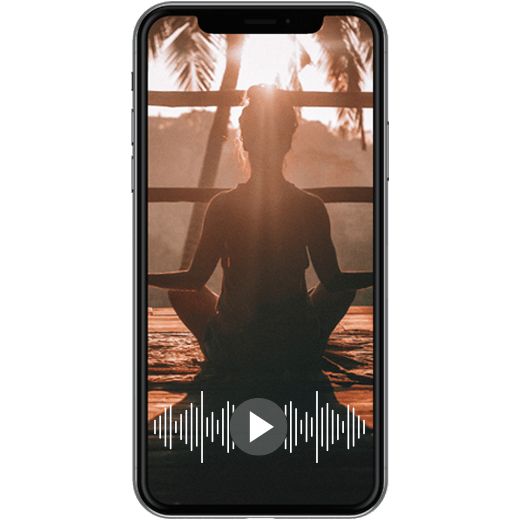 9. Deepak Chopra
Deepak Chopra is the founder of The Chopra Foundation, co-founder of Chopra Global and Jiyo.com, and a world-renowned pioneer in integrative medicine and personal transformation. He is the author of more than 85 books translated into over 43 languages, including numerous New York Times bestsellers such as Quantum Healing, Ageless Body Timeless Mind, and The Seven Spiritual Laws of Success. He serves as a Clinical Professor at the University of California, San Diego, and hosts the #1 health and wellbeing podcasts Infinite Potential and Daily Breath. His latest book Total Meditation: Stress Free Living Starts Here published in September and a new edition of Ageless Body, Timeless Mind published in December as part of the Rider Classics series.
www.deepakchopra.com
Born in New Delhi, India
22 October 1946 (Libra/Dog)
Physician, Writer and Public Speaker
10. Sir David Attenborough
Sir David Attenborough's career as a naturalist and broadcaster has spanned nearly seven decades. While working on the Zoo Quest series (1954-64) he had his first opportunity to undertake expeditions to remote parts of the globe to capture intimate footage of rare wildlife in its natural habitat. He has since established himself as the world's leading Natural History programme maker with several landmark series, including Life on Earth (1979), The Living Planet (1984), The Trials of Life (1990), The Blue Planet (2001), and Blue Planet II (2017). Knighted in 1985, Sir David stands at the forefront of issues concerning the planet's declining species and conservation. His book, A Life on Our Planet: My Witness Statement and a Vision for the Future, published in October and is due out in paperback in July.
attenboroughfilm.com
Born in Isleworth, Middlesex, England
8 May 1926 (Taurus/Tiger)
Broadcaster, Naturalist, and Presenter
11. Paulo Coelho
Paulo Coelho has sold over 230 million copies of his books in 82 different languages in more than 170 countries – and is the all-time bestselling Portuguese-language author. The Alchemist has sold more than 85 million copies and many celebrities have declared it their favourite novel. His latest book, The Archer, an inspiring story about a young man seeking wisdom from an elder, and the practical lessons imparted along the way, was published in November. In October, Bluebird released a beautifully-designed hardback journal from Coelho – his first ever guided journal. With an introduction by Coelho on the act of writing, Journey: A Journal of Discovery includes powerful and inspiring quotes from Coelho's books, as well as all-new reflections to guide you on your journey.
paulocoelhoblog.com
Born in Rio de Janeiro, Brazil
24 August 1947 (Virgo/Pig)
Novelist
12. Russell Brand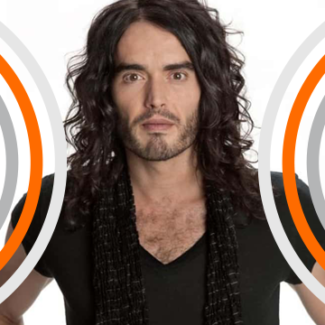 Since rising to fame in 2003, Russell Brand has established himself as one of the world's most celebrated stand-up comedians. Brand is also a successful author, broadcaster, actor, podcaster, columnist, political commentator and mental health and drug rehabilitation activist. His number one Sunday Times bestseller, Recovery: Freedom from Our Addictions, was published in paperback in 2018. The follow-up, Mentors: How to Help and be Helped, was published in 2019. 2020 has seen Russell interview some interesting people on his podcast Under the Skin: Wim Hof's Corona Survival Guide, Julia Cameron (On Creativity & Play), Ricky Gervais (God vs Atheism), Bob Roth (Transcend & Be Free!), Eckhart Tolle (Become Awake Now!), Mooji (Access the Awareness Beyond), Yusuf Cat Stevens (Fame & the Spiritual Life), and Satish Kumar (Activism & Spiritualism).
www.russellbrand.com
Born in Grays, Essex, England
4 June 1975 (Gemini/Rabbit)
Comedian, Actor and Activist
13. Matthew Fox
Matthew Fox is an internationally acclaimed spiritual theologian, an Episcopal priest, and an activist who was a member of the Dominican Order for 34 years. An early and influential exponent of Creation Spirituality, Fox's effort to reawaken the West to its own mystical tradition has included revivifying awareness of Hildegard of Bingen, Meister Eckhart, Thomas Aquinas and the Cosmic Christ tradition, as well as interacting with contemporary scientists who are also mystics. 2020 saw The Tao of Thomas Aquinas: Fierce Wisdom for Hard Times (January) and Julian of Norwich: Wisdom in a Time of Pandemic – and Beyond (October). Julian lived through the bubonic plague that killed close to 50% of Europeans. Being an anchoress, she 'sheltered in place' and developed a deep wisdom that she shared in her book, Showings.
www.matthewfox.org
Born in Madison, Wisconsin, USA
21 December 1940 (Sagittarius/Dragon)
Priest and Theologian
14. Wim Hof
Wim Hof got his nickname "The Iceman" by breaking a number of records related to cold exposure including: climbing Mount Kilimanjaro in shorts, running a half marathon above the Arctic Circle barefoot, and standing in a container while covered with ice cubes for 112 minutes. His extensive training has enabled him to learn to control his breathing, heart rate, and blood circulation and to withstand extreme temperatures. Hof has not only helped advance scientific understanding, but also accomplished extraordinary feats of human endurance, including 21 Guinness World Records. He is convinced that everyone can tap into their inner potential and has made it his mission to share what he's learned with the rest of the world. His latest book The Wim Hof Method: Activate Your Potential, Transcend Your Limits published in September.
www.wimhofmethod.com
Born in Sittard, Limburg, Netherlands
20 April 1959 (Aries/Pig)
Extreme Athlete
15. Rhonda Byrne
Rhonda Byrne is best known for The Secret film and book. She served as a producer on the 2020 movie, The Secret: Dare to Dream, based on her book. The film stars Katie Holmes and Josh Lucas, and was directed by Andy Tennant. Her other books include The Power, The Magic, and Hero. In her new book The Greatest Secret (November 2020), Byrne shares the wisdom gleaned from her own spiritual search, offering teachings and accessible practices with revelatory words from Byron Katie, Krishnamurti, Ramana Maharshi, Mooji, Eckhart Tolle, Alan Watts, Yogananda, and others.
www.thesecret.tv
Born in Melbourne, Australia
12 March 1951 (Pisces/Rabbit)
Writer and TV/Film Producer
16. Iyanla Vanzant
Iyanla Vanzant is an inspirational speaker, spiritual teacher, author, and television personality. Her body of work spans over three decades and includes six New York Times best-sellers. She is the host and executive producer of the award-winning Iyanla: Fix My Life, the No. 1 reality show on Oprah Winfrey Network. She is also the founder of the Inner Visions Institute for Spiritual Development and conducts workshops and classes across the US, throughout Africa and the UK. Her latest book Get Over It! Thought Therapy for Healing the Hard Stuff was published in paperback in 2019. The same year saw an updated version of her revolutionary app, "Awakenings with Iyanla Vanzant" (Free download), that offers personal spiritual coaching sessions customized for you every single day.
www.iyanla.com, innervisionsworldwide.com
Born in Brooklyn, New York, USA
13 September 1953 (Virgo/Snake)
Lawyer, Minister, Talk Show Host and Author
Download
The
Quantum Leap

Meditation Album

Delve into our huge collection of original meditations and experience the multitude of scientifically proven benefits available to you.
Start Meditation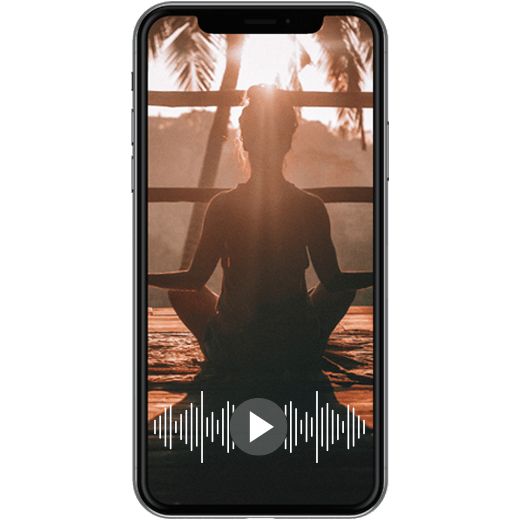 17. David Lynch
David Lynch is a director, screenwriter, visual artist, musician, and author. Known for his surrealist films, he has developed a unique cinematic style. In 1973, Lynch was initiated into Transcendental Meditation, and has practiced the technique consistently since then. In 2005, he launched the David Lynch Foundation for Consciousness-Based Education and Peace, established to fund the teaching of TM in schools and research on the technique and its effects on learning. Lynch's book, Catching the Big Fish (2006), discusses the impact of the TM technique on his creative process. "Heal the Healers Now," a new initiative to bring the stress-reducing TM technique to medical providers battling the coronavirus pandemic was launched in the US in April by the David Lynch Foundation's Center for Health and Wellness and the US TM organization.
www.davidlynchfoundation.org
Born in Missoula, Montana, USA
20 January 1946 (Capricorn/Rooster)
Film Director, Writer, and TM Advocate
18. Sri Sri Ravi Shankar
Sri Sri Ravi Shankar is a humanitarian leader, spiritual teacher and an ambassador of peace. His vision of a stress-free, violence-free society has united millions of people the world over through service projects and the courses of The Art of Living Foundation, which he founded in 1981. Sudarshan Kriya, the meditation technique introduced by Sri Sri is backed by research and implemented in schools, corporations, prisons, refugee camps and retreat centres around the world. In 1997, he founded the International Association for Human Values, a Geneva-based charity that engages in relief work and rural development and aims to foster shared global values. Through his programs and teachings, a network of organizations, and a rapidly growing presence across 156 countries, Sri Sri has reached an estimated 450 million people.
srisriravishankar.org
Born in Papanasam, Tamil Nadu, India
13 May 1956 (Taurus/Monkey)
Spiritual and Humanitarian Leader
19. Rupert Sheldrake
One of the world's most innovative biologists, Rupert Sheldrake is best known for his theory of morphic fields and morphic resonance, which leads to a vision of a living, developing universe with its own inherent memory. His books include A New Science of Life, Seven Experiments That Could Change the World, The Sense of Being Stared At, and The Science Delusion (called Science Set Free in the US). His recent books include Science and Spiritual Practices: Reconnecting through Direct Experience (2017) and the sequel, Ways to Go Beyond and Why They Work (2019), in which Rupert looks at seven spiritual practices that are personally transformative and have scientifically measurable effects. A new edition of The Science Delusion, updated with new findings, was published in June 2020.
www.sheldrake.org
Born in Newark-on-Trent, Nottinghamshire, England
28 June 1942 (Cancer/Horse)
Biologist and Author
20. Uri Geller
Uri Geller is the world's most investigated paranormalist. Famous around the globe for his mind-bending psychic powers, he has led a unique life shrouded in debate, controversy and mystery. In 2017 the CIA released files describing tests of Uri's abilities that led scientists at Stanford Research Institute to conclude "he has demonstrated his paranormal perception ability in a convincing and unambiguous manner". The results were published in the prestigious science magazine Nature. As well as using his gifts to detect oil and precious metals, Uri works as a motivational MindPower coach to leading sports men and women and has lectured at the United Nations and to the directors and CEOs of large multinational companies. A new hardback edition of his book Learn to Dowse was published in November.
www.urigeller.com
Born in Tel Aviv, Mandatory Palestine
20 December 1946 (Sagittarius/Dog)
Paranormalist
21. Abdullah II of Jordan
Abdullah II of Jordan is known for promoting interfaith dialogue and a moderate understanding of Islam. He is the custodian of the Muslim and Christian sacred sites in Jerusalem, a position held by his dynasty since 1924. In response to Islamophobia after the  9/11 attacks, Abdullah issued the Amman Message, which encouraged Muslim scholars from around the world to denounce terrorism, practice religious tolerance and represent the true nature of the Muslim faith. In 2010, he presented the Message to the United Nations and proposed a World Interfaith Harmony Week, which is now an annual celebration. In 2018 he was awarded the Templeton Prize for promoting inter-faith dialogue. The award statement said that Abdullah "has done more to seek religious harmony within Islam and between Islam and other religions than any other living political leader."
www.kingabdullah.jo/en
Born in Amman, Jordan
30 January 1962 (Aquarius/Ox)
Leader and Peace Promoter
22. Marianne Williamson
Marianne Williamson is a spiritual leader, author, politician, and activist. Although some pundits treated her campaign for the Democratic nomination as comic relief, others acknowledged that her message was persuasive and influential. After the Democratic debate in July 2019, a New York Times columnist wrote, "It feels insane to say this, but Williamson out-debated virtually everyone else on the stage." After Biden accepted the Democratic nomination, an article titled "Marianne Williamson Won the Democratic Primary" appeared in Slate. In it, the writer Tom Scocca compared Williamson's challenge to Trump ("I'm going to harness love for political purposes. I will meet you on that field, and sir, love will win.") with Biden's acceptance speech and concluded that "Williamson's message is what the Democrats are carrying into November." October saw the launch of 'The Marianne Williamson Podcast: Conversations that Matter'.
marianne.com
Born in Houston, Texas, USA
8 July 1952 (Cancer/Dragon)
Author and Activist
23. Sam Harris
Sam Harris is a neuroscientist, philosopher, bestselling author, and host of the Making Sense podcast. August 2020 saw the publication of Making Sense: Conversations on Consciousness, Morality and the Future of Humanity, featuring eleven conversations from the hit podcast. Although a critic of religion and a proponent of scientific skepticism and the "New Atheism", Harris advocates Advaita Vedanta and Dzogchen and holds that there is "nothing irrational about seeking the states of mind that lie at the core of many religions. Compassion, awe, devotion, and feelings of oneness are surely among the most valuable experiences a person can have." He also states that the key aim of meditation is to enable its practitioners to see that the feeling of self is an illusion. In 2018, he released a meditation app, Waking Up with Sam Harris.
www.samharris.org
Born in Los Angeles, California, USA
9 April 1967 (Aries/Goat)
Author and Philosopher
24. Arianna Huffington
Born Arianna Stasinopoulou, Arianna Huffington is the founder of The Huffington Post, the founder and CEO of Thrive Global, and the author of 15 books, including, the international bestsellers Thrive and The Sleep Revolution.  In 2016, she launched Thrive Global, a corporate and consumer well-being and productivity platform with the mission of changing the way we work and live by ending the collective delusion that burnout is the price we must pay for success. Thrive Global provides trainings, seminars, e-courses, coaching and ongoing support based on the latest scientific findings to improve people's health and increase productivity for both companies and individuals around the world. March 2020 saw the publication of Leah McGrath Goodman's Arianna Huffington: Building the Huffington Post and Thrive Global, as part of the Global Business Visionaries series.
ariannahuffington.com
Born in Athens, Greece
15 July 1950 (Cancer/Tiger)
Journalist and Author
25. Amma (Sri Mata Amritanandamayi)
Amma ("Mother") is a Hindu spiritual leader, often referred to as "The Hugging Saint", and widely respected for her humanitarian activities. In 2014, she was chosen as one of the 50 most powerful women religious leaders by The Huffington Post. In 2018, Sri Mata Amritanandamayi: A Biography by Swami Amritaswarupananda Puri was published, along with Amma's Pearls of Wisdom, a perpetual calendar of daily quotes. 2019 saw the publication of 108 Quotes of Amma on Meditation (April) and The Eternal Beauty That We Are: A Collection of Timeless Messages from Amma (October). Love is My Religion: Volume 3, a collection of quotations from Amma's talks and conversations that illumines the way to love, consciousness and peace was published in April 2020.
www.amritapuri.org
Born in Parayakadavu, Kerala, India
27 September 1953 (Libra/Snake)
Spiritual Leader
For more information and the full list, see the Watkins Mind Body Spirit website.
https://www.watkinsmagazine.com/watkins-spiritual-list-for-2021
(RELATED: What Dying Can Teach Us About Living)
If you're interested in pursuing success as a human being, whatever your beliefs, you'll find more than enough inspiration and insight from the individuals on this list.
Explore the possibilities…
Download
The
Quantum Leap

Meditation Album

Delve into our huge collection of original meditations and experience the multitude of scientifically proven benefits available to you.
Start Meditation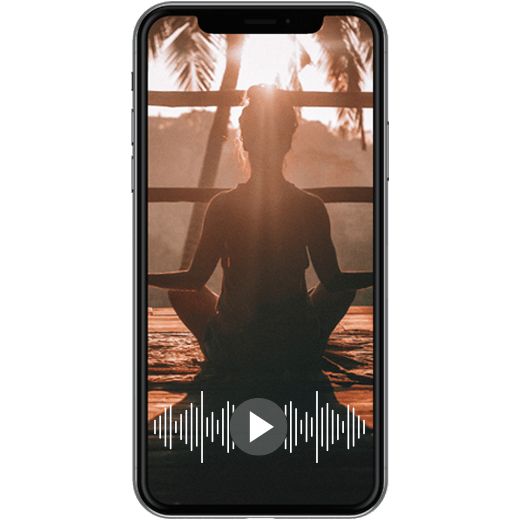 PRIOR WATKINS SPIRITUAL 100 LISTS
If you're also interested in Watkins Spiritual 100 lists from previous years, we've compiled the top 25 for 2016-2020 below.
It's interesting to note a few names consistently stay in the top ten of the Watkins List - perhaps those are worthy of your time and consideration. Particular favourites at Quantum Orange are the Dalai Lama and Eckhart Tolle - we'd highly recommend exploring their work.
Enjoy going within…
Watkins Spiritual 100 List for 2020 - Top 25
Dalai Lama
Pope Francis
Greta Thunberg
Eckhart Tolle
Oprah Winfrey
Russell Brand
Thich Nhat Hanh
Desmond Tutu
Marianne Williamson
David Lynch
Paulo Coelho
Deepak Chopra
Sadhguru (Jaggi Vasudev)
Arianna Huffington
Marabai Starr
Bob Dylan
Edith Eğer
Alice Walker
Neale Donald Walsch
Matthew Fox
Alejandro Jodorowsky
Fethullah Gülen
Teal Swan
Sandra Ingerman
Michael A Singer
You can find the full list for 2020 here:
https://www.watkinsmagazine.com/watkins-spiritual-100-list-for-2020
Watkins Spiritual 100 List for 2019 - Top 25
Pope Francis
Oprah Winfrey
Dalai Lama
Eckhart Tolle
Desmond Tutu
Rhonda Byrne
Edith Eğer
Alejandro Jodorowsky
Neale Donald Walsch
Julia Cameron
David Lynch
Russell Brand
Sam Harris
Ken Wilber
Tony Robbins
Thich Nhat Hanh
Paulo Coelho
Deepak Chopra
Teal Swan
Steve Taylor
Sadhguru (Jaggi Vasudev)
Gabor Mate
Arianna Huffington
Alice Walker
Matthew Fox
You can find the full list for 2019 here:
https://www.watkinsmagazine.com/watkins-spiritual-100-list-for-2019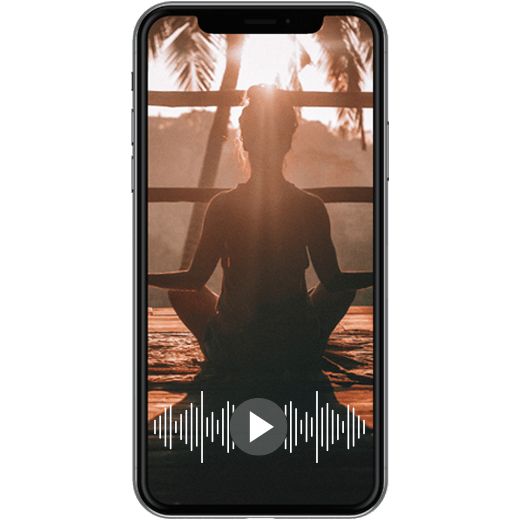 Download
The
Quantum Leap

Meditation Album

Delve into our huge collection of original meditations and experience the multitude of scientifically proven benefits available to you.
Start Meditation
Watkins Spiritual 100 List for 2018 - Top 25
Pope Francis
Dalai Lama
Desmond Tutu
Eckhart Tolle
Tony Robbins
Oprah Winfrey
David Lynch
Bob Dylan
Arianna Huffington
Paulo Coelho
Deepak Chopra
Erich von Daniken
Alejandro Jodorowsky
Ram Dass
Sadhguru (Jaggi Vasudev)
Russell Brand
Thich Nhat Hanh
Sam Harris
Malala Yousafzai
Thomas S Monson
Alice Walker
Matthew Fox
Iyanla Vanzant
Elizabeth Gilbert
Sri Sri Ravi Shankar
You can find the full list for 2018 here:
https://www.watkinsmagazine.com/watkins-spiritual-100-list-2018
Watkins Spiritual 100 List for 2017 - Top 25
Pope Francis
Dalai Lama
Desmond Tutu
Eckhart Tolle
Oprah Winfrey
Sadhguru (Jaggi Vasudev)
Paulo Coelho
Rhonda Byrne
Bob Dylan
Deepak Chopra
Malala Yousafzai
Thomas S Monson
Alice Walker
Matthew Fox
Alejandro Jodorowsky
Fethullah Gülen
David Lynch
Tony Robbins
Arianna Huffington
Iyanla Vanzant
Elizabeth Gilbert
Sam Harris
Sri Sri Ravi Shankar
Byron Katie
Ram Dass
You can find the full list for 2017 here:
https://www.watkinsmagazine.com/watkins-spiritual-100-list-2017
Watkins Spiritual 100 List for 2016 - Top 25
Dalai Lama
Pope Francis
Desmond Tutu
Eckhart Tolle
Deepak Chopra
Paulo Coelho
Alice Walker
Rhonda Byrne
Alejandro Jodorowsky
Oprah Winfrey
Matthew Fox
Louise L Hay
Jaggi Vasudev
Graham Hancock
Arianna Huffington
Elizabeth Gilbert
Ram Dass
Robin Sharma
Sri Sri Ravi Shankar
Karen Armstrong
Jon Kabat-Zinn
Marianne Williamson
Martin Seligman
Rupert Sheldrake
Sam Harris
You can find the full list for 2016 here:
https://www.watkinsmagazine.com/watkins-spiritual-100-list-2016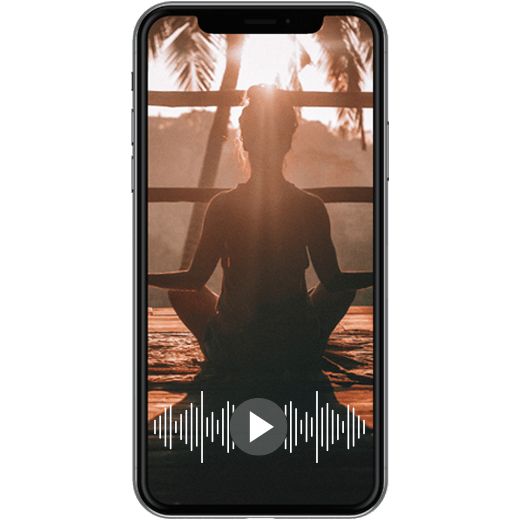 Download
The
Quantum Leap

Meditation Album

Delve into our huge collection of original meditations and experience the multitude of scientifically proven benefits available to you.
Start Meditation