Transforming

Fear
Transform Fear into excitement & harness it to reach your goals
If you've ever been scared, you'll know that the traditional 'face it' methods for dealing with fear are woefully ineffective.
That's because fear functions independently of thinking. You cannot effectively fight it, suppress it, beat it or control it. Often, fighting fear actually makes it worse. But if you can learn to work with fear, rather than against it, you can absorb the lesson it offers, release its grip on you and harness its energy to your advantage.
Transform Fear
Transform
fear
Everything you want is on the other side of fear
In this training, you'll discover a simple framework for releasing fear. We'll detail the role of fear, where and how it operates, effective strategies for working with it and best of all - the things you can do to transform it from adversary to ally.
Transform Fear Into Excitement
Discover the key to taking fear's energy and transforming it into excitement, rather than fighting against it.
Understand Fear
Explore the world of fear - its role, what it has to teach you, the stories it generates and above all - the most effective strategies for releasing its hold on you.
Harness Your Emotions
Discover the world of difference between 'I am my emotions' and 'I experience my emotions' as you begin to work with your emotions and harness their power.
Learn
What you
will discover
Along with homework assignments designed to help you implement your learning, you'll gain an understanding of:
Working With Fear
Why traditional 'face it' techniques for dealing with fear don't work and what you can do to prevent fear from building up to breaking point.
Overcoming Fear
How to use the three most effective strategies for releasing and overcoming fear so you're never incapacitated by fear based paralysis again.
Emotional Drivers
Why emotions have such power over us, how they work and how to work with them effectively.
Learning From Fear
How to connect with your emotions in such a way that you can see what your fears have come to teach you - allowing you to learn the lesson and move on.
Preventing Overwhelm
How to prevent the momentum destroying slide into overwhelm so you can operate effectively even when life is chaotic.
Instant Access
Learn How To Transform
Fear
Everything you want is on the other side of fear. Discover exactly what it takes to transform fear from adversary into ally!
I used Paul's services as a coach for my 350 team members during my business's growth from $20M to $50M. After the company was sold, he was the obvious choice as my personal coach. Decades after we first met, Paul still stops me in my tracks with his insights and wisdom.
With the start of our new business, we have taken out a huge insurance policy using Quantum Orange's services to coach our key people. I laugh all the way to the bank when I think about Paul's contribution to my wealth, health, and, most importantly, happiness.
Bob Kent,
Mont Marte International
For those of you who are considering personal development training but may be sceptical of the flood of 'formulaic' online self-help gurus, hear this...
I am a card-carrying skeptic, but I 'took the risk' and committed to this challenge. With Paul's guidance, I pushed a log jam out of my own river and got back into best practice again (and more!). I understand myself and my motivations more deeply, I feel revived and re-empowered. I also feel a renewed sense of trust that there are practitioners who truly have your best interest in mind.
Paul is an intelligent, skilled, empathetic and effective teacher. He is a person of integrity, takes pride in his work and sincerely cares that you have measurable positive outcomes if you are willing to invest your time and money in him, and in yourself.
He will take care with you but will call 'bullshit' when he sees it. His primary motivation is to teach you to better understand self and learn to be eminently confident in your own driver's seat, on the road to the best possible you.
Take the leap! Highly recommended.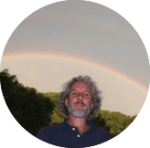 You guys have rocked my world!
Paul's incredible understanding of the world, people and human nature makes him the ultimate coach.
I am amazed at how such profound ideas can be taught in a fun, powerful and simple way. This has really put me back on track and raised my awareness of peak performance and happiness in all areas of my life.
Meet Your Instructor
Paul Blackburn
Paul
Blackburn
An internationally acclaimed author and leader in the human potential movement, Paul has taught more than 400,000 people on 4 continents how to reach their personal and professional potential during 37 years as a success coach, author, instructor and keynote speaker.
Paul has trained 350+ life/business coaches, held one of the world's largest fire-walks, was appointed by the Australian Government to its business advisory panel and is a partner in a multi-million dollar business operating in 86 countries (not related to personal development).
Instant Access
Learn How To Transform
Fear
Everything you want is on the other side of fear. Discover exactly what it takes to transform fear from adversary into ally!
Transforming

Fear
instant access