Spiritual Laws

Of Success
HOW TO BE INSANELY SUCCESSFUL IN EVERYTHING YOU DO WHILE FINDING EASE JOY & INNER PEACE
We are busier than ever, achieving every day what our grandparents couldn't in a lifetime. But 'be more, do more, have more' has failed to deliver on its promise. Traditional teaching emphasises that two diametrically opposed 'views' must be divided into fact versus fiction.
This book explains how both 'ends' of apparent paradoxes can and must be true. It covers nine spiritual and universal paradoxes, how to work with them and how to avoid getting stuck in the middle.
Learn
What you
will learn
DISCOVER THE 9 UNIVERSAL PARADOXES, HOW TO WORK WITH THEM & AND HOW TO AVOID GETTING STUCK IN THE MIDDLE. TRANSFORM YOUR LIFE INTO ONE OF EASE, GRACE AND JOY EXPERIENCED ON A DAILY BASIS.
How To Unblock Yourself
We all know that we are our own worst enemies when it comes to applying the strategies that will get us what we want.
We mostly know what we need to do but fail to eat right, rest right, exercise right…
Most of us are world champion procrastinators and elite level self sabotage-rs. This book is about breaking out of that cycle.
THE 9 SECRET PARADOXICAL TRUTHS THAT GUARANTEE SUCCESS 
Yes - you have to dream big but you also have to let it go - knowing no amount of success makes you happier. Neither does it make the people who love you - love you more. But success in relationships, business and health means understanding and applying the basic principles that you always hear described as opposites. Things like 'you have to be strong' to make it but also 'you have to be vulnerable' to be in love...
The 3 Biggest Blocks To Personal Mastery
The path to personal mastery isn't always simple, but if you know how to avoid the biggest roadblocks you'll be well on your way to success. Discover how to handle your responsibilities in such a way that you have plenty of time left for managing your most precious resource - you!
Handling Change With Ease
Understanding how to handle change with a shrug and a smile is important to generating your own success, regardless of what type of success you're interested in.
WHY 'LIFE BALANCE' IS A MYTH (AND WHAT TO DO ABOUT IT)
Rather than failing to find that elusive balance point only to see it vanish at the first crisis, we need to be able to produce our best work in less time than ever so that instead of trying to create 'happiness' - we end up being happy with our lives.
WHY MOST PEOPLE GET IT WRONG
Being successful is not a matter of career choice, nor is hard work enough to get across the line. Even being a brainiac doesn't make relationships work or businesses succeed. Today's successful person knows that better health, deeper relationships, and career success are an inside job.
Get Your Copy Today
Find your own inner powerhouse of motivation.
9 secret paradoxical truths you must master.
Uncover the work-life balance myth (and actually what works).
The formula for 'having it all' and living your dreams.
Gain personal confidence, clarity and power.
Stop self-sabotage.
How to create a winning personal success routine.
$29.95
bonus
bonus
Advanced Training
The High Performance Zone
How to recognise when you're at your best and the tools you'll need to maintain that level of performance for as long as you need to. Master this skill and you'll be able to produce outstanding results in whatever you do.
The Most Effective Self Management Tool
This technique (that takes less than a few minutes to learn, understand and use effectively) will have you making high-quality decisions even under tremendous pressure. Better decisions = better results.
One of Paul's most popular sessions in live workshops over the last 37 years. This powerful training covers the concept of you being the biggest hurdle to overcome before you can produce success in health, wealth, relationships and happiness.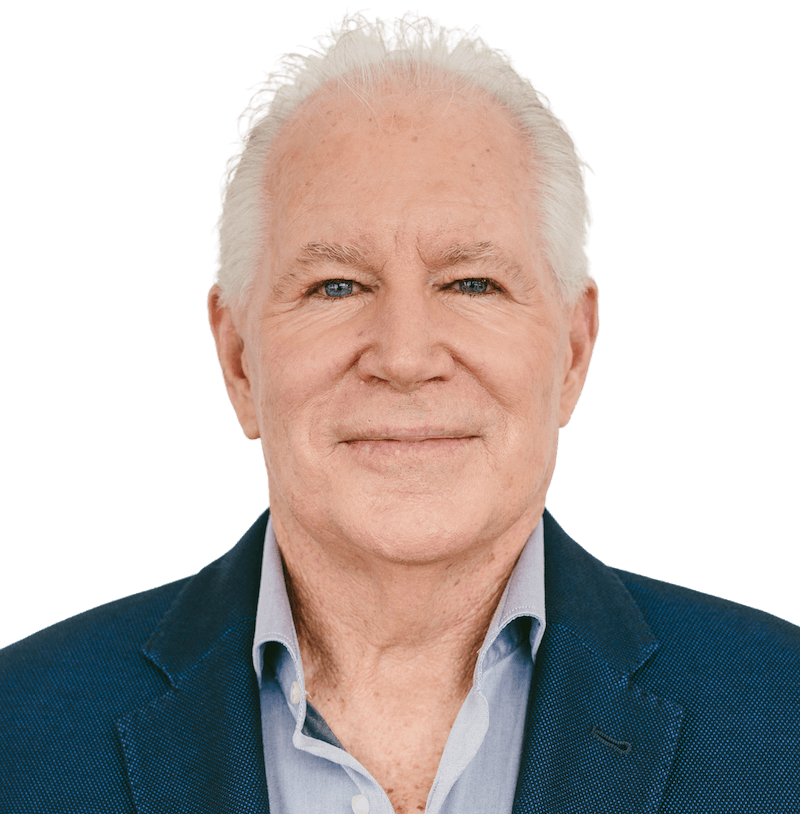 Meet the Author
Paul Blackburn
Paul
Blackburn
An internationally acclaimed author and leader in the human potential movement, Paul has taught more than 400,000 people on 4 continents how to reach their personal and professional potential during 38 years as a success coach, author, instructor and keynote speaker.
Paul has trained 350+ life/business coaches, held one of the world's largest fire-walks, was appointed by the Australian Government to its business advisory panel and is a partner in a multi-million dollar business operating in 86 countries (not related to personal development).
Thanks for your new book - the transformations have been endless since I read it.
I just can't believe how lucky I am to have found you at this stage of my life. You make the whole life journey experience more rewarding and you are definitely doing what you are meant to be doing on this earth Paul - you are a real gift.
Paul's incredible understanding of the world, people and human nature makes him the ultimate coach.
I am amazed at how such profound ideas can be taught in a fun, powerful and simple way. This has really put me back on track and raised my awareness of peak performance and happiness in all areas of my life.
Thank you for the epiphany that what I learn along the journey is more important than reaching the goals themselves.
Awesome life transforming book.
Paul, I deeply honour all that you are. You're right on target in inspiring those ready and choosing to 'wake up' to unity, balance and truth.
I've received inspiration from you.
Spiritual Laws

Of Success
DISCOVER HOW TO BE INSANELY, RIDICULOUSLY, SUCCESSFUL & KEEP YOUR SPIRIT ALIVE, NURTURED & DEEPENED AT THE SAME TIME