video course only
$97
$37
The
Resilience

Formula
DISCOVER HOW TO BUILD UNSHAKEABLE RESILIENCE
r + b + sm + ms = resilience
The most resilient people are not the ones who don't fail - they are those who fail and then pick themselves back up, learn, grow and thrive as a result.
In this four part course, personal growth expert Paul Blackburn shares his fail-proof formula for building unshakeable resilience. Paul has helped over 400,000 people just like you build a rock solid foundation that gives them the strength to thrive, no matter what life throws their way.
IF YOU KNEW YOU HAD THE STRENGTH AND FORTITUDE TO
overcome any challenge

WHAT WOULD YOUR LIMITS IN LIFE REALLY BE?
What
what you
will learn
Discover the 4-step formula highly resilient people use to ensure their ability to bounce back from life's challenges is unshakeable. You'll also learn:
Fail-proof Formula
The most reliable framework for profoundly impacting on resilience. All you have to do is learn it, tailor it to suit yourself and apply!
Four Keys To Long Term Resilience
The four keys critical to building and maintaining unshakeable resilience long term - relationships, belief in your ability to cope, connection to your support mechanisms and managing stress.
POWERFUL STRATEGIES
Powerful strategies for creating and maintaining unshakeable resilience that will always be there when you need it.
PRACTICAL TOOLS
Tools for building a rock-solid foundation that will give you the strength to thrive, no matter the circumstances.
HARNESS STRENGTH & FORTITUDE
The secret to building up your strength and fortitude no matter what's going on around you, so you can be confident you have enough energy and drive to face whatever challenges life throws at you.
Video 1
---
Rock Solid Relationships
Warm, deep relationships are the foundation for building resilience, no matter your skill, intelligence, or accomplishments. They need to be rich in love, trust, connection and depth. But how do you create relationships like that when you're so short on time? The answer is deceptively simple…
Video 2
---
BELIEF IN YOUR ABILITY TO COPE
There is no doubt whatsoever that a strong belief you'll be able to handle whatever comes your way is fundamental to building resilience. But, most people are tormented by self-doubt on a regular basis.
So, how do you work with the two opposing ends of the spectrum?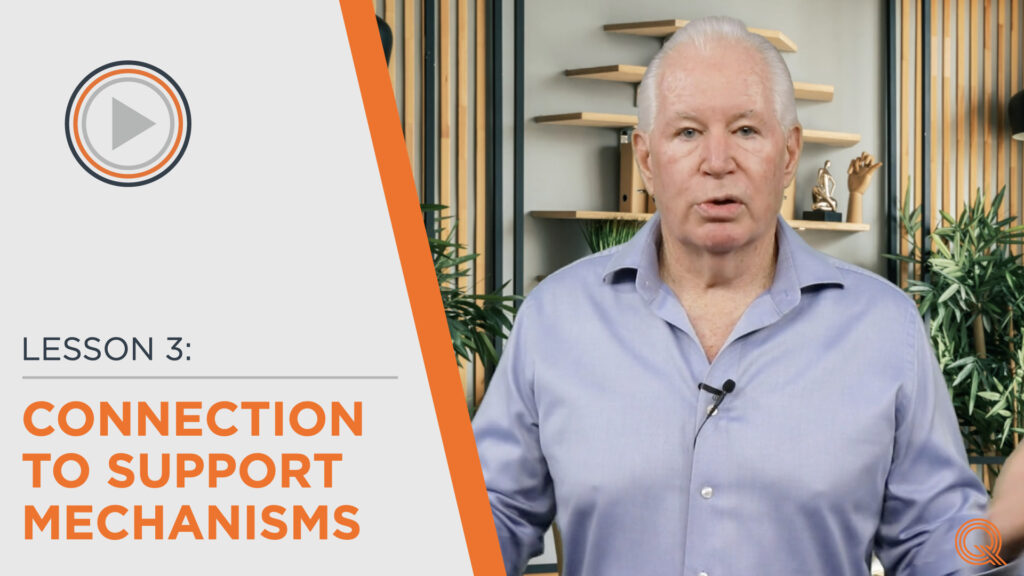 Video 3
---
CONNECTION TO SUPPORT MECHANISMS
Most people don't have a set of systems they can clearly identify and rely on to support them. Learn how to design and implement those systems so you will always know exactly what to do when you need revitalisation.
Video 4
---
MANAGING STRESS
Most people are hopeless at keeping stress under control. Why? Because they treat stress as though it's something that comes at them with great and evil intent. This ignores one of the most basic principles in personal growth - the idea that everything and everyone is sent to us by god or the universe as a lesson, an opportunity to step up and grow.
Implementation
---
Resilience Formula Workbook
This course is specifically designed to accelerate your growth by providing you with not only the information needed, but also with practical resources you can use to put the lessons straight into action. Use this worksheet to implement what you've learned.
Audio
---
Building Resilience Meditation
This meditation focuses on releasing tension and quieting the mind to allow you to cultivate a deep sense of resilience within. Regular use of the meditation will not only reinforce your learning, it will leave you uplifted and inspired as it actively boosts your resilience.
IF YOU KNEW YOU HAD THE STRENGTH AND FORTITUDE TO
overcome any challenge

WHAT WOULD YOUR LIMITS IN LIFE REALLY BE?
This is more than a new tool, tip or strategy.
It's a fail-proof formula. Use it and

become unshakeable
Meet Your Instructor
Paul Blackburn
Paul
Blackburn
An internationally acclaimed author and leader in the human potential movement, Paul has taught more than 400,000 people on 4 continents how to reach their personal and professional potential during 38 years as a success coach, author, instructor and keynote speaker.
Paul has trained 350+ life/business coaches, held one of the world's largest fire-walks, was appointed by the Australian Government to its business advisory panel and is a partner in a multi-million dollar business operating in 100+ countries (not related to personal development).
Fail-Proof
Formula
Discover the formula for building unshakeable resilience.
LESSONS WITH
PAUL BLACKBURN
Join Paul for daily video lessons and learn how to build a rock-solid foundation that will give you the strength and fortitude to handle whatever life throws at you!
TOOLS &
SUPPORT
Worksheets, action steps and meditation to help you implement your learning.
For those of you who are considering personal development training but may be sceptical of the flood of 'formulaic' online self-help gurus, hear this...
I am a card-carrying skeptic, but I 'took the risk' and committed to this challenge. With Paul's guidance, I pushed a log jam out of my own river and got back into best practice again (and more!). I understand myself and my motivations more deeply, I feel revived and re-empowered. I also feel a renewed sense of trust that there are practitioners who truly have your best interest in mind.
Paul is an intelligent, skilled, empathetic and effective teacher. He is a person of integrity, takes pride in his work and sincerely cares that you have measurable positive outcomes if you are willing to invest your time and money in him, and in yourself.
He will take care with you but will call 'bullshit' when he sees it. His primary motivation is to teach you to better understand self and learn to be eminently confident in your own driver's seat, on the road to the best possible you.
Take the leap! Highly recommended.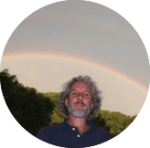 I used Paul's services as a coach for my 350 team members during my business's growth from $20M to $50M. After the company was sold, he was the obvious choice as my personal coach. Decades after we first met, Paul still stops me in my tracks with his insights and wisdom.
With the start of our new business, we have taken out a huge insurance policy using Quantum Orange's services to coach our key people. I laugh all the way to the bank when I think about Paul's contribution to my wealth, health, and, most importantly, happiness.
Bob Kent,
Mont Marte International
Do yourself a favour and listen to Paul Blackburn and I'm sure you will discover some valuable things about yourself. 
Working with Paul has been confronting and challenging and has changed my view of the world and my life for the better.
My only regret - I didn't take the opportunity to connect with him in the late 1990's when I first heard about him.
Paul's incredible understanding of the world, people and human nature makes him the ultimate coach.
I am amazed at how such profound ideas can be taught in a fun, powerful and simple way. This has really put me back on track and raised my awareness of peak performance and happiness in all areas of my life.
Questions
Frequently Asked
Questions
Once you register for the course, you'll get immediate access to lesson one. Following that, a new lesson will be released each day until you finish the program.
Instant Access | Free Video Course
The
Resilience

Formula
Learn how to build unshakeable resilience so you have the strength to thrive, no matter what life throws at you