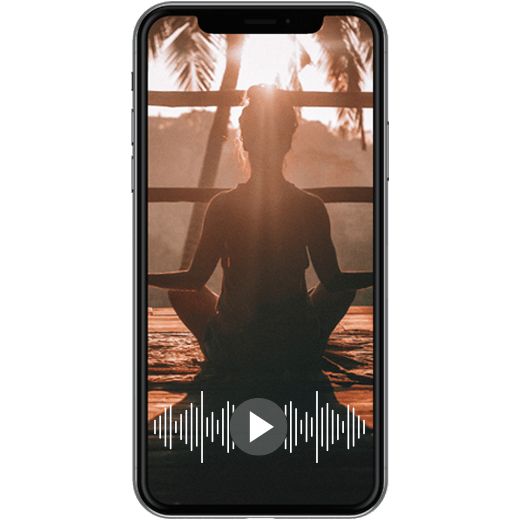 Free Download
The Inner Peace
Meditation Pack
Meditations
Meditate Your Way To
Peace & Harmony
Discover 6 free meditations designed to lower anxiety, reduce stress and create a core of inner peacefulness.
Overcome Overwhelm Meditation
Designed to help you move past overwhelm by examining how it has served you, this meditation will leave you calm and connected to your inner strength.
Sleep Meditation
This meditation focuses on releasing tension and quieting the mind to allow you to drift easily into a pleasant, restful and rejuvenating sleep.
Building Confidence Meditation
A guided meditation packed with affirmations designed to assist you in building confidence in yourself and your capabilities.
Lowering Anxiety Meditation
This meditation guides you through gently exploring the purpose of your anxiety so you can let it go and experience a deep sense of peace.
Inner Strength Meditation
Using this meditation, you'll discover your internal source of strength and connect with your power, drive and sense of purpose.
Healing Emotional Pain Meditation
Learn how to recognise and heal negative emotions manifested in your body so you can rise above past pain and experience joy, peace and love.
Regular meditation practice creates better health, improved sleep, reduced anxiety, increased imagination, superior creativity & greater
inner calm.
Meet the Author
Paul Blackburn
Paul
Blackburn
An internationally acclaimed author and leader in the human potential movement, Paul has taught more than 400,000 people on 4 continents how to reach their personal and professional potential during 38 years as a success coach, author, instructor and keynote speaker.
Paul has trained 350+ life/business coaches, held one of the world's largest fire-walks, was appointed by the Australian Government to its business advisory panel and is a partner in a multi-million dollar business operating globally (not related to personal development).
The Inner Peace
Meditation Pack
Get the meditations that lower anxiety, reduce stress & create a core of inner peacefulness.
Free Download
The Inner Peace
Meditation Pack