Fearless
Mastering The Monster
Learn why eating when you aren't hungry, forgetting to go to the gym, drinking too much and even overworking can all be traced back to long-buried, unrecognised hears.
Discover how to overcome fears, phobias and anxiety to find courage and confidence.
Learn
What you
will learn
Amidst the six separate fear eradication techniques outlined in this book, you'll also find profound advice for living a more peaceful, love filled & happy life.
SIX SEPARATE FEAR ERADICATION TECHNIQUES
This book is actually more like a manual than a theoretical discussion. The six techniques for fear eradication are outlined in a step-by-step fashion so that even the most terrified person can apply them quickly, easily and effectively. Not every process works for every person but we guarantee three of them will nail the worst of fears permanently. You only need one process to work reliably and the other two become spares or backups!
HOW TO TURN FEAR INTO EXCITEMENT

Fear is a basic survival mechanism - without it we'd be playing with snakes, dodging traffic or picking fights that would end painfully. Trying to make fear go away is like commanding the tide not to come in, yet most fear advice boils down to 'face your fears and they'll go away', which is a recipe for further trauma. Instead, this book invites you to recognise the power in fear's energy and transform it into excited action towards your goals and targets.
How To Find Buried Fears
Many people know that there is something holding them back, but have no clue what it is or how to find it. This book outlines simple methods you can use to find subconscious blockages and then end them once and for all.
HOW TO HELP OTHERS OVERCOME THEIR FEARS
If you're a parent you'll already know that one day your child will need you to help them overcome their personal mountains. Knowing what to say and do to empower your child (or spouse, friend, neighbour or workmate) to have their own breakthrough may be the most important action you ever take. What would liberating someone you care about from a lifetime of fear feel like?
Get Your Copy Today
Six fear eradication processes to liberate yourself.
Move past limiting subconscious blockages.
Help others replace fear with confidence.
Turn blockages into opportunities.
Gain personal confidence, clarity and power.
Understand fear so clearly that it becomes your servant.
$29.95
bonus
bonus
Advanced Training
Uncover How Fear Is Actually Lying To You
How we use fear both positively and negatively and what to do to turn fear into your servant.
How To Make Your Emotions Work for You
An explanation of how we bottle things up and what to do to stop them erupting uncontrollably.
Transforming Fear Into Excitement
Three techniques that will take you from fear in to excitement in moments.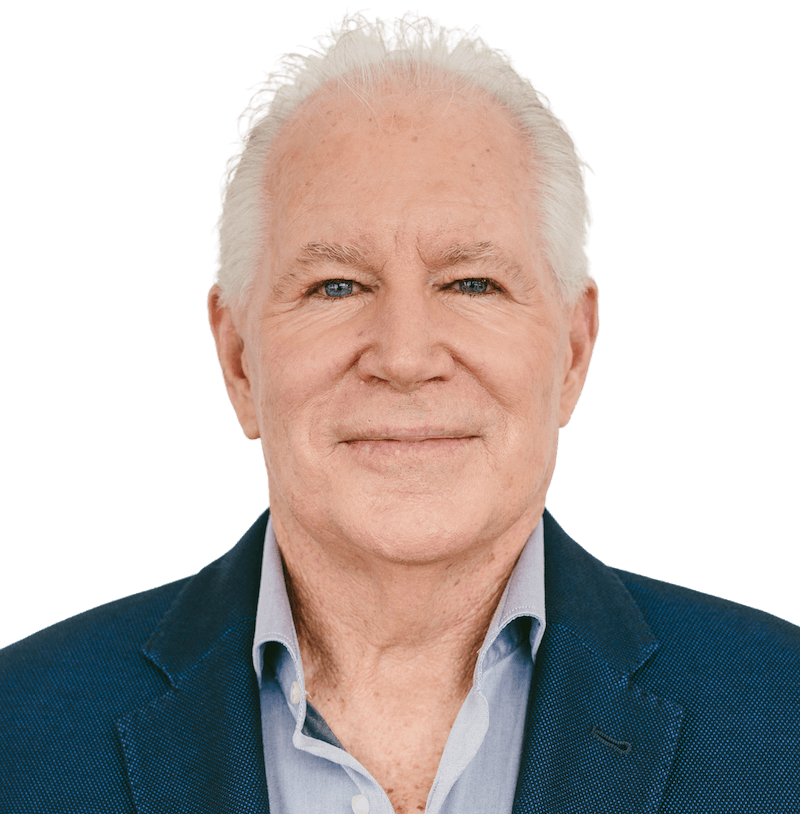 Meet the Author
Paul Blackburn
Paul
Blackburn
An internationally acclaimed author and leader in the human potential movement, Paul has taught more than 400,000 people on 4 continents how to reach their personal and professional potential during 37 years as a success coach, author, instructor and keynote speaker.
Paul has trained 350+ life/business coaches, held one of the world's largest fire-walks, was appointed by the Australian Government to its business advisory panel and is a partner in a multi-million dollar business operating in 86 countries (not related to personal development).
Having a book just on this one emotion makes it very clear what the actual nature of the beast is. Instead of being overwhelmed by even acknowledged fear, it is now broken down into concise, manageable and enlightening chunks. I feel almost relieved about fear now, instead of fearing fear to even poke its head into life. Much gratitude to you.
Paul's incredible understanding of the world, people and human nature makes him the ultimate coach.
I am amazed at how such profound ideas can be taught in a fun, powerful and simple way. This has really put me back on track and raised my awareness of peak performance and happiness in all areas of my life.
I used Paul's services as a coach for my 350 team members during my business's growth from $20M to $50M. After the company was sold, he was the obvious choice as my personal coach. Decades after we first met, Paul still stops me in my tracks with his insights and wisdom.
With the start of our new business, we have taken out a huge insurance policy using Quantum Orange's services to coach our key people. I laugh all the way to the bank when I think about Paul's contribution to my wealth, health, and, most importantly, happiness.
Bob Kent,
Mont Marte International
The more I came to understand fear and how it subtlely manipulates my behaviour, and as I participated in the exercises, the more I realised that this is a true key, with genuine unlocking capabilities. I would even go so far to say this should be the first course to undertake.
With an understanding of the many faces of fear, it is much easier to identify behaviour and patterns in other areas of life. It also has enabled me to more easily identify how I am feeling.
This will be invaluable.
Fearless:

Mastering The Monster
Discover Why Everything You've Ever Dreamed Of Won't Be Enough (and what to do about it).