Creating
Motivation
Learn exactly what it takes to create motivated action that delivers results
Have you had enough of feeling overtired, overwhelmed and unmotivated? You're not alone…
With more demands on our time than ever, most of us eventually feel our batteries going flat and our energy diminishing. When that happens and the to-do list starts to grow, overwhelm takes hold quickly and easily. But if you can create motivation, and from it deliberate action, whenever you need to…then the sky is the limit.
Motivation
Creating
Motivation
What could you accomplish if staying motivated was as easy as making a cup of tea?
In this training, you'll discover a simple framework for letting go of procrastination and transforming it into unlimited motivation. We'll show you what motivation and procrastination have in common, why they don't respond to logic or emotion and how to use your values to produce energy when you need it.
Stop Procrastination
Discover what you need to do to banish the ugly, emotional mess procrastination creates inside you so you're full of energy, vitality and focus.
Unlock Personal Power
Using your values to form a link between motivation and energised action is startlingly easy and incredibly powerful - once you know how.
 Build Unlimited Motivation
Discover the keys to building a rock solid foundation from which you can source unlimited motivation and take consistent action with ease and grace.
Learn
What you
will discover
Along with homework assignments designed to help you implement your learning, you'll gain an understanding of:
Internal vs External Motivation
Discover why motivation from an external source has limited effect and how to source your motivation from within.
Avoid De-Motivators
What to do to avoid the common behavioural and emotional traps we call 'de-motivators'.
The Motivation Paradox
Learn why procrastination and motivation are paradoxical twins and what to do to make the most of that understanding.
Dealing With Fears
Learn the methods you'll need to use to ensure your fears aren't driving you right back to procrastination.
Tap Into Unlimited Energy
What to do to form a strong link between your deepest values and your energy levels.
The Secret To Staying Motivated
How to stay 'topped up' with a genuine desire to take action and get things done - even when chaos surrounds you.
Instant Access
Creating
Motivation
Discover exactly what it takes to create motivated action that delivers results.
I used Paul's services as a coach for my 350 team members during my business's growth from $20M to $50M. After the company was sold, he was the obvious choice as my personal coach. Decades after we first met, Paul still stops me in my tracks with his insights and wisdom.
With the start of our new business, we have taken out a huge insurance policy using Quantum Orange's services to coach our key people. I laugh all the way to the bank when I think about Paul's contribution to my wealth, health, and, most importantly, happiness.
Bob Kent,
Mont Marte International
This is great, I actually committed to a task without procrastinating!
So very grateful for this program and your great generosity and passion for helping us become better people.
From the bottom of my heart, THANK YOU.
Love your work Paul. Thank you for all you have done ... I was at the point of life with no purpose ... no power ... no passion ... and turning this around thanks to you.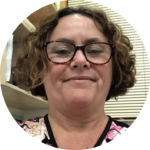 Meet Your Instructor
Paul Blackburn
Paul
Blackburn
An internationally acclaimed author and leader in the human potential movement, Paul has taught more than 400,000 people on 4 continents how to reach their personal and professional potential during 37 years as a success coach, author, instructor and keynote speaker.
Paul has trained 350+ life/business coaches, held one of the world's largest fire-walks, was appointed by the Australian Government to its business advisory panel and is a partner in a multi-million dollar business operating in 86 countries (not related to personal development).
Instant Access
Creating
Motivation
Discover exactly what it takes to create motivated action that delivers results.
Creating
Motivation
instant access