Put an end to the suffocating grip of burnout, the sleepless nights and the constant worry.  embrace a newfound sense of
calm, clarity and balance.
Learn
Reignite Your
Spark
How would it feel to bounce out of bed ready to greet the day with energy and enthusiasm?
During this 3 part video course, you'll learn exactly how to conquer overwhelm, give anxiety the flick and protect yourself from emotional exhaustion. Once you can create inner calm, peace and resilience, you'll be able to tap into boundless energy, enthusiasm and zest for life!
Conquer Overwhelm
Quickly and significantly reduce overwhelm by addressing the root cause and using simple, effective strategies to cut it off.
Stop Anxiety
Learn how to recognise the red flags that indicate anxiety levels are rising so you can neutralise it before it takes hold.
Prevent Emotional Exhaustion
Understand how emotional fatigue is created and exactly what to do to prevent it. Feeling exhausted and emotionally drained will be a distant memory.
Set (& keep) Personal Boundaries
Learn how to set - and keep - boundaries that nurture you and open the doorway to cultivating deep self-compassion.
Restore Balance
Learn the proven roadmap for restoring balance, igniting your passion and reclaiming your vitality and happiness.
Build Resilience
Develop emotional strength, resilience and tenacity you can rely on when challenges arise.
Create Inner Peace
Discover how to create an internal environment of peace and calm that allows you to be at your best even when chaos surrounds you.
Revitalise Yourself
Master the processes and techniques that revitalise, rejuvenate and refresh you so you can live with energy and enthusiasm.
Manage Stress Effectively
It's impossible to prevent stressful challenges arising but we can learn to manage stress effectively and put an end to the sleepless nights and constant worry.
Practical Tools & Exercises
Dive deep into the root causes of burnout and use our quick and easy to implement, practical strategies to address them head-on. You'll experience immediate relief AND long-lasting changes.
Video 1
---
Overcome Overwhelm
Uncover the deeper problem causing overwhelm so you can employ simple, effective strategies to conquer it.
Video 2
---
Stop Anxiety In Its Tracks
Learn reliable strategies for identifying and neutralising your anxiety triggers so you can stop it in its tracks before it takes hold.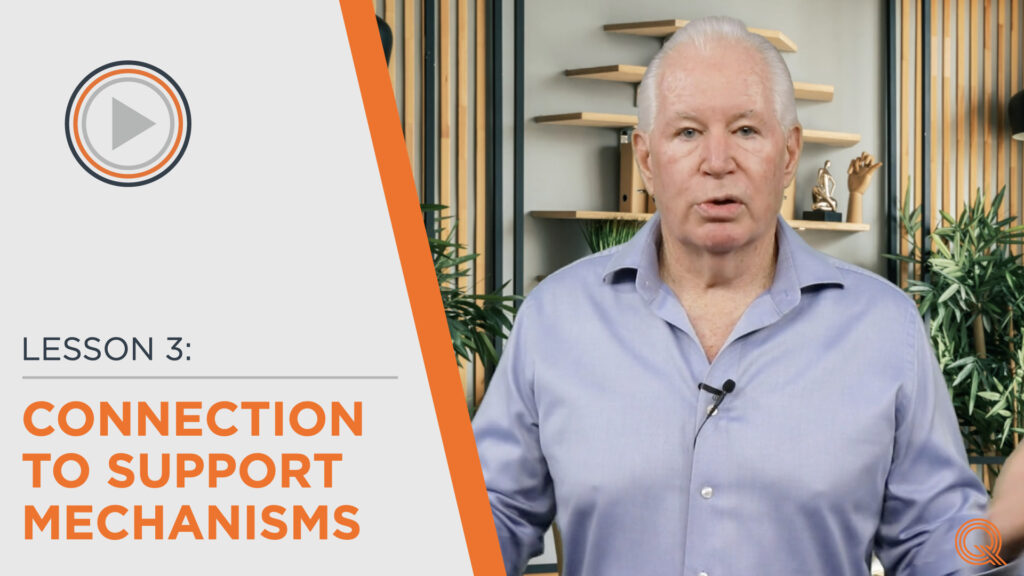 Video 3
---
Prevent Emotional Fatigue
Stop feeling frazzled around the edges by protecting yourself from emotional drains. Developing enduring emotional strength, inner peace and resilience.
Don't let burnout steal another precious moment of your life. Wake up each morning with a renewed sense of
purpose, energy, and enthusiasm.
This is more than a new tool, tip or strategy.
It's a fail-proof formula. Use it and reclaim your purpose, energy &

inner peace
Meet Your Instructor
Paul Blackburn
Paul
Blackburn
An internationally acclaimed author and leader in the human potential movement, Paul has taught more than 400,000 people on 4 continents how to reach their personal and professional potential during 39 years as a success coach, author, instructor and keynote speaker.
Paul has trained 350+ life/business coaches, held one of the world's largest fire-walks, was appointed by the Australian Government to its business advisory panel and is a partner in a multi-million dollar business operating in 100+ countries (not related to personal development).
Fail-Proof
Formula
Discover the formula for conquering burnout. Don't let burnout steal another precious moment of your life.
LESSONS WITH
PAUL BLACKBURN
Join Paul for 3 powerful video lessons and learn how to conquer burnout, anxiety and overwhelm so you can easily handle whatever life throws at you!
TOOLS &
SUPPORT
Worksheets, action steps and a meditation to help you implement your learning.
For those of you who are considering personal development training but may be sceptical of the flood of 'formulaic' online self-help gurus, hear this...
I am a card-carrying skeptic, but I 'took the risk' and committed to this challenge. With Paul's guidance, I pushed a log jam out of my own river and got back into best practice again (and more!). I understand myself and my motivations more deeply, I feel revived and re-empowered. I also feel a renewed sense of trust that there are practitioners who truly have your best interest in mind.
Paul is an intelligent, skilled, empathetic and effective teacher. He is a person of integrity, takes pride in his work and sincerely cares that you have measurable positive outcomes if you are willing to invest your time and money in him, and in yourself.
He will take care with you but will call 'bullshit' when he sees it. His primary motivation is to teach you to better understand self and learn to be eminently confident in your own driver's seat, on the road to the best possible you.
Take the leap! Highly recommended.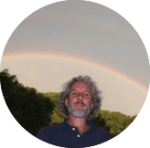 I used Paul's services as a coach for my 350 team members during my business's growth from $20M to $50M. After the company was sold, he was the obvious choice as my personal coach. Decades after we first met, Paul still stops me in my tracks with his insights and wisdom.
With the start of our new business, we have taken out a huge insurance policy using Quantum Orange's services to coach our key people. I laugh all the way to the bank when I think about Paul's contribution to my wealth, health, and, most importantly, happiness.
Bob Kent,
Mont Marte International
Do yourself a favour and listen to Paul Blackburn and I'm sure you will discover some valuable things about yourself. 
Working with Paul has been confronting and challenging and has changed my view of the world and my life for the better.
My only regret - I didn't take the opportunity to connect with him in the late 1990's when I first heard about him.
Paul's incredible understanding of the world, people and human nature makes him the ultimate coach.
I am amazed at how such profound ideas can be taught in a fun, powerful and simple way. This has really put me back on track and raised my awareness of peak performance and happiness in all areas of my life.
Questions
Frequently Asked
Questions
Once you register for the course, you'll get immediate access to the lessons.
Instant Access | 3 part Video Course
The
Burnout

Cure
Don't let burnout steal another precious moment of your life. Discover a simple framework for beating overwhelm, anxiety & emotional exhaustion so you can reclaim your purpose, energy & enthusiasm.