Beyond

Success
Why Everything You've Ever Dreamed Of Won't Be Enough
We spend our lives seeking approval, satisfaction, reward, recognition, money, power and prestige in an attempt to be successful. Yet, they are all designed to get our sense of self-worth from outside ourselves and they are guaranteed to fail. So many of us spend so much effort in an attempt to be successful, only to discover after many years of struggle that success is as meaningless as failure.
Discover the shift in thinking that delivers a life of satisfaction, fulfilment and upliftment.
Learn
What you
will learn
Beyond Success can take you beyond the goals and aspirations of the physical world, beyond the confusion of the mental world, beyond the struggle for emotional freedom so that you can feel true sense of fulfilment
THE ONLY TECHNIQUE That Works For CHANGING HABITS
After 37 years of teaching people how to change habits like smoking, drinking and self-sabotage we have streamlined the process down into ONE SIMPLE, easy to implement process that a child could follow. Just follow along and experience the kind of personal breakthrough(s) that bring permanent and powerful change in the blink of an eye. This one technique has been responsible for hundreds of thousands of our clients living vastly improved lives. In fact, it is so powerful that we are now teaching the children of our original students.
BRAIN TRAINING SECRETS OF THE ULTRA SUCCESSFUL
Knowing what hugely successful people do to create and maintain the superior mindset that sees them turning challenges into opportunities is just the beginning. Going one step further and understanding your own strengths and weaknesses will allow you to develop a winning strategy that builds on its own record of achievement, creating unstoppable momentum towards your goals and targets.
HOW TO BUILD UPLIFTING SELF-ESTEEM
At the bottom of all achievement is the concept of deserve-ability. We instinctively know that the person who believes in themselves enough gets far superior results with less talent than the gifted person with poor self-esteem.
It's not brains, effort, willingness or study that create success - it's whether success sits well with the recipient that makes all the difference.
WHY YOUR BRAIN WORKS PART TIME!
The opening story will demonstrate the various functions your brain SHOULD perform - why it does them and why it fails so regularly to follow the simplest of instructions. Expect to understand why we forget peoples' names, what we went into that room for and why "I'm not going to eat that chocolate", turns into an instruction to do just that…
Get Your Copy Today
Strategies that create and maintain mindset mastery
Create bulletproof self-esteem
Turn difficulties into opportunities
Build a personal success routine
Learn how to create wealth on your own terms
Build deep, lasting relationships that thrive
Accelerate health, fitness and wellbeing to new levels
$29.95
bonus
bonus
Advanced Training
Discover why you don't need to know what happened in your past to be able to experience a complete transformation into the person you have always wanted to be.
The Best Emotional Intelligence Technique In the World
This one simple concept will enable you to eradicate negative compulsions and urges faster than you ever thought possible.
Better Questions Get Better Answers
Despite their best efforts, most people don't get the breakthroughs they are actively looking for. Discover the questions you need to ask yourself so that your next breakthrough is swift and simple.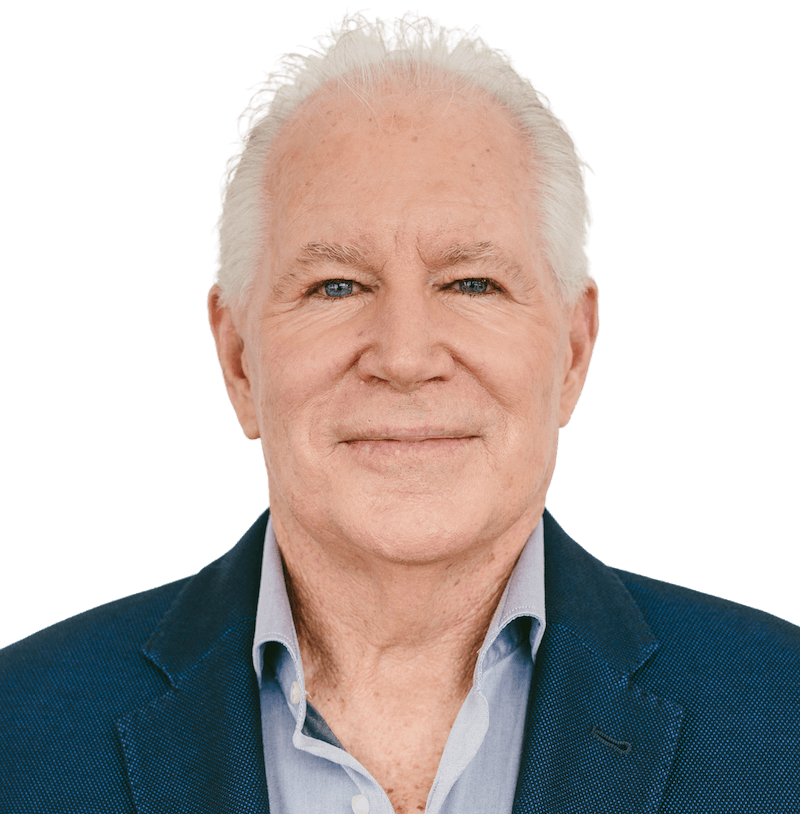 Meet the Author
Paul Blackburn
Paul
Blackburn
An internationally acclaimed author and leader in the human potential movement, Paul has taught more than 400,000 people on 4 continents how to reach their personal and professional potential during 38 years as a success coach, author, instructor and keynote speaker.
Paul has trained 350+ life/business coaches, held one of the world's largest fire-walks, was appointed by the Australian Government to its business advisory panel and is a partner in a multi-million dollar business operating in 86 countries (not related to personal development).
Beyond Success is a great book to clarify and integrate all my reading knowledge into daily life.
I have found Paul's processes and wisdom far more useful than all the Tony Robbins' and other high flyers I have attended in the personal development industry.
Paul's incredible understanding of the world, people and human nature makes him the ultimate coach.
I am amazed at how such profound ideas can be taught in a fun, powerful and simple way. This has really put me back on track and raised my awareness of peak performance and happiness in all areas of my life.
I used Paul's services as a coach for my 350 team members during my business's growth from $20M to $50M. After the company was sold, he was the obvious choice as my personal coach. Decades after we first met, Paul still stops me in my tracks with his insights and wisdom.
With the start of our new business, we have taken out a huge insurance policy using Quantum Orange's services to coach our key people. I laugh all the way to the bank when I think about Paul's contribution to my wealth, health, and, most importantly, happiness.
Bob Kent,
Mont Marte International
I have just finished reading the book. It is fantastic! I have been interested in the mind / body connection for a long time. It was so good to get my hands on a book that took me further inwards, in my journey to discover ME.
Thank you for the very interesting and easy-to-read material.
Beyond
Success
Discover Why Everything You've Ever Dreamed Of Won't Be Enough (and what to do about it).