The 5 Keys To
Becoming Unstoppable
DISCOVER HOW TO RELEASE THE HAND BRAKE YOU DIDN'T KNOW WAS ON AND TURN LIFE INTO THE DREAM YOU WANT IT TO BE
Our education more often than not lacks any real information about how to get the best from our greatest resource - ourselves. So it makes sense that we tend to get in our own way, to hold ourselves back from reaching our true potential.
This short course covers five key concepts that can either obstruct us, acting like one big hand brake, or ease our way toward the extraordinary achievements we are really capable of. Master these five keys and they'll take care of everything else.
Want To...
Go SkyDiving?
Learn French?
Deepen a relationship?
Build a Business?
Consider that goal achieved
Learn
what you
will learn
The 5 Keys To Becoming Unstoppable will teach you how to go up against yourself and have a victory of monumental proportions. You'll also learn:
Get Out Of Your Own way
How to transform your relationship with failure so that you can end self-doubt.
Live with Passion
Why you must discover what fills your heart, ignites your passion and makes you giddy with delight.
Remove Blockages
How to knock down the brick walls standing between you and your biggest dreams.
Do What Matters
How to discover the challenges worthy of your effort.
Unlimited Motivation
The key to triggering and staying in the motivation cycle.
Set Yourself Free
A fail-proof method for releasing fear and setting yourself free.
Become Unstoppable
How to release the hand brake and become unstoppable.
simple brain hack??????
A new habit that will prevent your brain from hijacking you.
Reach Every Goal
A method for setting - and smashing - big hairy audacious goals.
End Procrastination
The single most effective tool for overcoming procrastination (it's super simple and never fails!)
Turn Dreams Into Reality
The recipe for making life into the dream you want it to be.
If you knew you could overcome any obstacle you found within yourself
what would your limits really be?
This is more than a new tool, tip or strategy.
It's a challenge…
Dare to dream.
Release the hand brake.
become unstoppable
Meet Your Instructor
Paul Blackburn
Paul
Blackburn
An internationally acclaimed author and leader in the human potential movement, Paul has taught more than 400,000 people on 4 continents how to reach their personal and professional potential during 37 years as a success coach, author, instructor and keynote speaker.
Paul has trained 350+ life/business coaches, held one of the world's largest fire-walks, was appointed by the Australian Government to its business advisory panel and is a partner in a multi-million dollar business operating in 86 countries (not related to personal development).
FAIL PROOF
Blueprint
Discover the five key concepts that will make life into the dream you want it to be.
Lessons with
Paul Blackburn
Join Paul for daily video lessons and learn how to release that hand brake!
Tools &
Support
Q&A time with Paul, worksheets and meditations to help you implement your learning.
For those of you who are considering personal development training but may be sceptical of the flood of 'formulaic' online self-help gurus, hear this...
I am a card-carrying skeptic, but I 'took the risk' and committed to this challenge. With Paul's guidance, I pushed a log jam out of my own river and got back into best practice again (and more!). I understand myself and my motivations more deeply, I feel revived and re-empowered. I also feel a renewed sense of trust that there are practitioners who truly have your best interest in mind.
Paul is an intelligent, skilled, empathetic and effective teacher. He is a person of integrity, takes pride in his work and sincerely cares that you have measurable positive outcomes if you are willing to invest your time and money in him, and in yourself.
He will take care with you but will call 'bullshit' when he sees it. His primary motivation is to teach you to better understand self and learn to be eminently confident in your own driver's seat, on the road to the best possible you.
Take the leap! Highly recommended.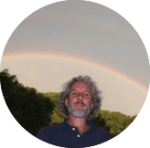 I used Paul's services as a coach for my 350 team members during my business's growth from $20M to $50M. After the company was sold, he was the obvious choice as my personal coach. Decades after we first met, Paul still stops me in my tracks with his insights and wisdom.
With the start of our new business, we have taken out a huge insurance policy using Quantum Orange's services to coach our key people. I laugh all the way to the bank when I think about Paul's contribution to my wealth, health, and, most importantly, happiness.
Bob Kent,
Mont Marte International
$60,000 in one phone call, then $50,000 in another one!
Paul has been my coach for the past three years. Having been in his workshops - I wanted some of that magic one-on-one, just for me. When I consider the cost of not having my own success specialist - it turns out to be hundreds of thousands of dollars. On two separate occasions I have called Paul to run an idea past him and both times he has given me advice which has either earned me or saved me in excess of $50,000.
Around here we call him the $50,000 dollar man. I know from personal experience that the reason Paul continues to be able to perform such miracles is that he is out there 'doing it' and passing on his learnings rather than just being a talking head. Thank you, Paul.
Thank you Paul Blackburn. In the 11 years since I first met you through a cashflow conference, you have changed my life (and mindset). I now believe in myself. 
I did a business course, started a care and support service and saw the bigger picture. I am now a registered NDIS provider with wonderful staff and many happy customers.
This is a fulfilment of a dream from nearly 40 years ago.
I couldn't be happier or more grateful and I practice gratitude daily.
Questions
Frequently Asked
Questions
Once you register for the course, you'll get immediate access to the 'getting started' video and lesson one. Following that, a new lesson will be released each day until you finish the program. 
Instant Access
The 5 Keys To
Becoming Unstoppable
Ready to let go of your limitations? Discover how to release the hand brake you didn't know was on and turn life into the dream you want it to be
The 5 keys to
becoming unstoppable
instant access